A Desktop Font  is made to be installed on your computer and is ready for use in applications like Word, Photoshop, Illustrator, Gimp, etc.
The extension for these fonts are:
OTF

 

 (OpenType Font)

TTF (TrueType Font)

PS1 (PostScript Font)
A 
Web Font
 is a font made to be use in web pages and online applications like
MockoFun
. It is loaded with CSS @ font-face rule. 
A web font is usually available in four formats:
Choose any Font you like from the fonts list.  TIP: The bold fonts are usually the best to turn them into a coloring font. 
Set the Color of the font white. TIP: From Color > Texture search the word "coloring" or "doodle" to apply coloring patterns
 Add a black Stroke to make an outline font for coloring.
YOU KNOW IS FUN. IT'S MOCKOFUN.
75% of marketers

use visual assets
Unleash your creativity and make awesome designs. You don't need to be a graphic designer to create something amazing!
Learn MockoFun from these quick tutorials for beginners. It's quite easy!
Create awesome text effects online using MockoFun. You can choose from 100 text styles and alphabet letters.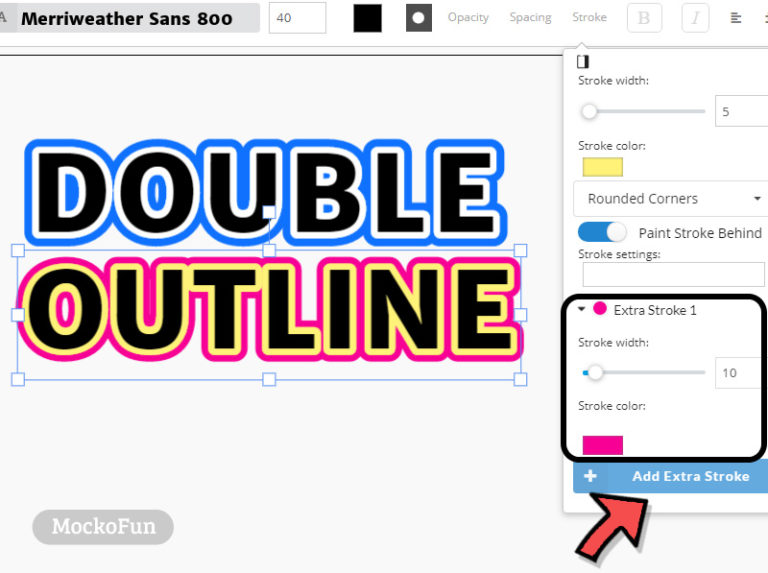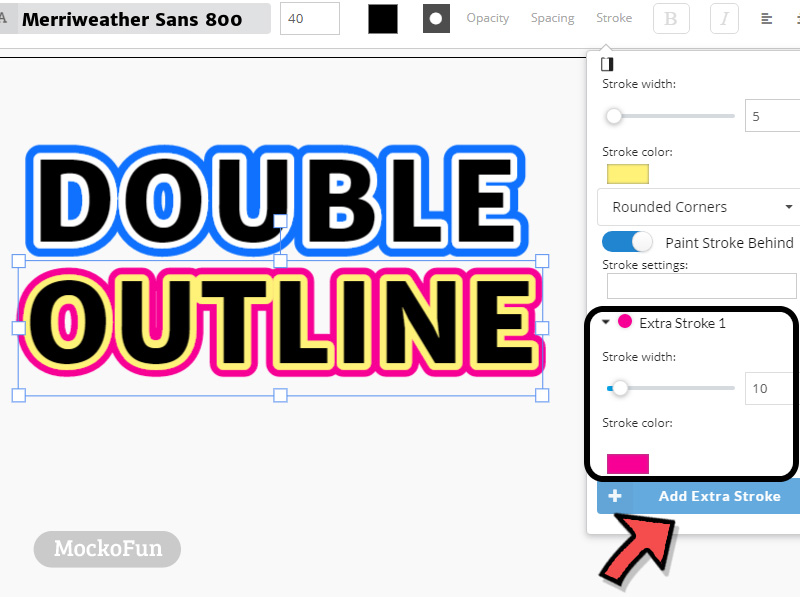 With MockoFun you can stroke text easily. Add outline to text in just a few easy steps.